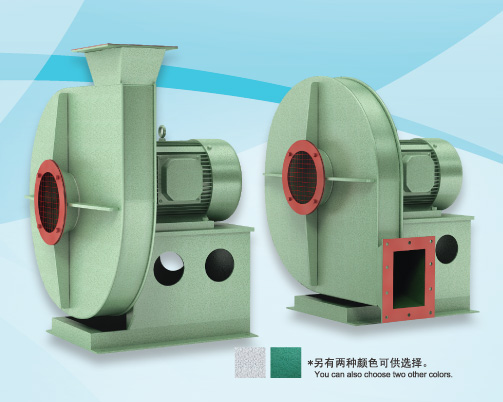 Range:
This kind of fan is mainly used for combustion and nozzle atomization,for example, heat treatment furnace, heated furnace, small forging furnace, ovens, etc.Also use in glass forehearth cooling,glass tube molding,kuangmian tile molding,cable dewetting, pipeline increase the pressure, etc.
Features:
1.It is a single air inlet, single-impeller centrifugal energy-saving fan,medium - low air pressure,small flow, low power consumption, small noise.
2.The fan is A-direct drive, high efficiency, compact structure, smooth operation, easy to be placed.Some of which can also be made V-belt drive or coupling drive.
3.Installation, maintenance is simple.Fan can choose to install shock absorbers, imported silencer filter, export gas cylinders, flow control valve etc.