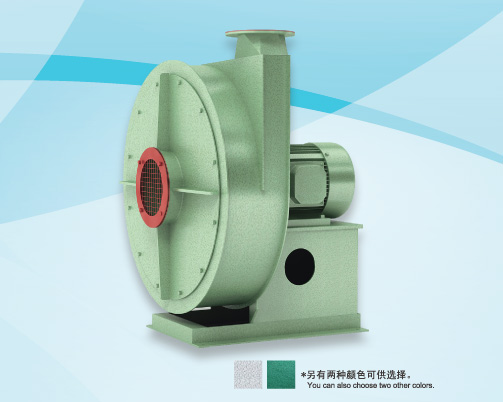 Range:
This kind of fan is mainly used for combustion and nozzle atomization, for example, heat treatment furnace, melting furnace, incinerator, roaster, forging furnace, annealing furnace, etc.It can also be used for pipeline increase the pressure,pumping short-range, non viscous small micro particles,furnace kiln flue gas drainage.Is a relatively new type of high-performance energy-saving fan.
Features:
1.It is a single air inlet, dual-impeller centrifugal fan,higher air pressure, medium - low flow,noise meet our national environmental standards.
2.The fan is A-direct drive, high efficiency, compact structure, smooth operation, easy to be placed.Some of which can also be made V-belt drive or coupling drive.
3.Its performance is close to the international level.Fan can choose to install shock absorbers, imported silencer filter, flow control valve, etc.
2JW
(20℃ standard state)

Nomber

Mmodel


Air volume m3/h

Wind pressure Pa

Power Kw

Speed r/min

1

2JW-0.75A

220-320

4800-3800

0.75

2840

2

2JW-1.1A

240-350

6000-5000

1.1

2840

3

2JW-1.5A

350-450

6400-5400

1.5

2840

4

2JW-2.2A

450-560

7000-5900

2.2

2840

5

2JW-3A

740-870

6500-5850

3

2860

6

2JW-4A

880-950

7500-6820

4

2880

7

2JW-5.5A

1050-1150

10500-9200

5.5

2900

8

2JW-7.5A

1450-1650

10000-8900

7.5

2900

9

2JW-11A

1840-2400

8500-7200

11

2930

10

2JW-15A

2400-2860

9500-8330

15

2930

11

2JW-18.5A

2500-3500

11300-10200

18.5

2930

12

2JW-22A

3000-3600

15900-14600

22

2940

13

2JW-30A

3400-4220

17000-15300

30

2950

14

2JW-37A

3900-4900

18050-16000

37

2950

15

2JW-45A

5100-6100

19200-17600

45

2970