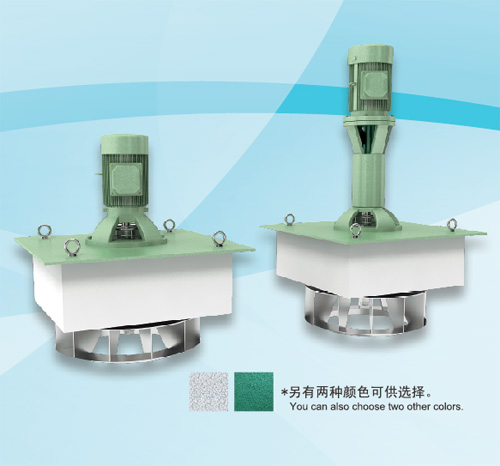 Range:
This series is mainly used in need to uniform furnace temperature, improving the yield and quality of all kinds of furnace, the furnace typically have duct.Such as aluminum alloys aging furnace,solid solution furnace, all kinds of annealing furnace, drying oven, decorated furnace, etc.
Features:
1.The series is centrifugal hot air circulation fan,it has a hot air convection powerful, compact structure, high efficiency, low energy consumption, long life, versatile excellent features.
2.It can be continuous and reliable operation at less than 800℃.The series uses high temperature motor or higher security of water cooling dedicated motor drive,Some of which can also be made V-belt drive or coupling drive.
3.Installation, maintenance is simple.Bearings need to inject 7019-1 (2) extreme pressure lithium complex grease, 30 to 40 days each time.
4.This series can choose to retrofit volute.
RB
(20℃ standard state)

Nomber

Mmodel


Air volume m3/h

Wind pressure Pa

Power Kw

Speed r/min

1

RB-0.75A4

1000-1300

270-195

0.75

1390

2

RB-0.75A6

1100-1400

200-170

0.75

910

3

RB-1.1A4

1450-1820

300-210

1.1

1390

4

RB-1.1A(D)6

1550-2190

155-120

1.1

910

5

RB-1.1A(D)62

2300-3400

210-135

1.1

910

6

RB-1.5A4

2100-3000

425-310

1.5

1390

7

RB-1.5A42

3200-4550

540-360

1.5

1390

8

RB-1.5A(D)6

3550-4920

250-155

1.5

920

9

RB-2.2A4

4850-6580

665-410

2.2

1410

10

RB-2.2A(D)6

4900-6200

310-220

2.2

935

11

RB-2.2A(D)62

6500-8990

410-300

2.2

935

12

RB-2.2A(D)63

9400-12000

590-460

2.2

935

13

RB-3A(D)6

11000-14000

660-500

3

960

14

RB-3A(D)62

13300-15500

750-550

3

960

15

RB-4A4

6550-8280

845-630

4

1435

16

RB-4A(D)6

15200-18300

880-650

4

960

17

RB-5.5A4

8600-11800

980-750

5.5

1440

18

RB-5.5A42

12450-15800

1290-1050

5.5

1440

19

RB-5.5A(D)6

16800-22600

910-620

5.5

960

20

RB-7.5A4

14500-18400

1680-1250

7.5

1440

21

RB-7.5A(C)6

18200-26800

970-660

7.5

970

22

RB-11A4

17500-23200

1930-1450

11

1460

23

RB-11A(C)6

22200-31200

1030-810

11

970

24

RB-15A4

19600-26900

2000-1400

15

1460

25

RB-15A(C)6

24500-32800

1240-900

15

970

26

RB-18.5A(C)6

26000-39500

1350-1000

18.5

970

27

RB-18.5A(C)8

32000-44000

1100-860

18.5

730

28

RB-22A(C)8

35400-49300

1180-940

22

730